Welcome to Cambria hotel & suites Miami Airport
Cambria Hotel is about creating experiences. We make business travel easier—and more fun—than ever before. Offering modern decor in rooms that feel like an upgrade, Cambria Hotel is designed for the way you live and work. Our spacious suites feature a separate workspace with a moveable desk and ergonomic chair. Enjoy luxurious bath amenities and bedding, connectivity panel technology, flat panel TVs in living/work room and bedroom areas, microwave, and refrigerator. Plus a swimming pool and state-of-the-art fitness center keep you fit while traveling.
Cambria Hotel Miami Airport - Blue Lagoon offers personalized options for the corporate and leisure traveler, with service that is warm, approachable, flexible and uncomplicated. While in your room, you will enjoy the spacious layout with added technology benefits that will meet your needs, but you will also benefit from noticeably larger vanity space in the bathrooms and relax on modern, comfortable furniture.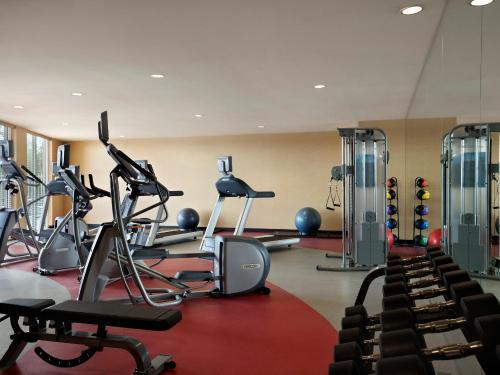 Unmatched Style and Amenities
Although the guest suite experience is exceptional, Cambria guests are also encouraged to enjoy all the open social spaces and experience a high level of guest and staff engagement throughout your stay. The bar has now become the focal point of the lobby. We invite you to hang out and actively partake in the Cambria experience. As always, the bar and restaurant provides great service with comfortable and interesting places to sit, drink and dine, including our outdoor patio with views of Blue Lagoon.
Central Location near Miami Airport
Cambria hotel & suites offers a great location right on Lake Mahar in the Blue Lagoon Miami area. Our patio and pool even overlook the entire lake! If travelling to Miami and wanting to stay near Miami International Airport, we are located just minutes from the entrance. If interested in shopping, we're located just around the corner from Mall of America. If travelling bt road, you can find us easily located at the SE corner of the Dolphin and Palmetto Expressway, 826 and 836 freeways.